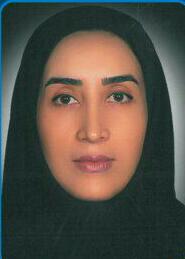 Maryam VafaeeNasab
Education: Nursing B.S, Clinical Psychology M.S
Direct call: 051-4401852
Description of the duties of the nursing director:
Metron is a nurse in the health, treatment and rehabilitation centers that is responsible for the Nursing Unit of the Center.
The description of the metron duties is based on the observance of the charter of client rights based on nursing process and care standards as follows:
1. Planning for quality promotion and continuous improvement of customer service activities
2. Collect information from:
- The center includes: approved organizational chart, purpose, type of activity, monthly and annual reports, nursing auditing report, staff records, interview with staff
- Patients: depending on the type of hospitalization, the care needs, the services provided
- Resources including human resources (nurses, health care providers, carers, technicians, and astronauts and other staff members) Physical structure, facilities and equipment
3. Active participation in policy institutions and other inter-institutional committees
4. Determination of goals (short-term, medium-term, long-term) based on needs in order to maintain and improve the level of health and social welfare of the patient, taking into account the policies of the center and making recommendations to the relevant authorities.
5. Determine the policy and adopt appropriate methods and determine the timetable for achieving the desired goals
6. Planning for the formation and participation in specific committees with the description of duties (educational, research, control and monitoring of infection control, etc.)
7. The will of the optimal solution to the responsible and creating the appropriate conditions for the optimal use of available resources in order to achieve the desired goals.
8. Development and implementation of patient and family education programs at different levels of prevention
9. Establishing coordination in clinical education programs of nursing student groups